BOW MEDICAL invests in the interoperability of its solutions to ensure that our software platform connects to clinical and administrative information systems and standard databases.
Our goal:
To ensure strong integration of our Critical Care software with Hospital IT Systems in the public or private sector and within the patient's Healthcare Information System (HIS).
Design protocols to meet the needs of continuity, care, and safety of patients.
BOW MEDICAL's software engineering products are developed on the service-oriented model, allowing to:
Respect the identity surveillance, thanks to the reliable and unique identification of your patient,
Guarantee the integrity of your data by adopting the HL7 international interoperability standard and IHE profiles,
Reduce data entry or transcription errors by automating this task.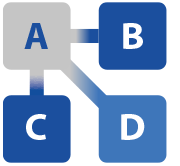 Our services meet the needs of healthcare professionals and institutions within the framework of Health Information Systems interoperability to address the following issues:
Identification
Location
Visualization of information
Collaborative work
Data Sharing
The mutualization of the database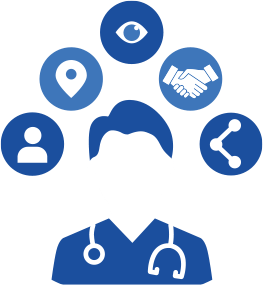 The input and output flow of a hospital's information management system is one of the major areas of concern facing care units. This is particularly true for the management of the physical flow of patients and hospital staff.
About DIANE:
DIANE allows you to monitor and track your patients accurately.
In anaesthesia: DIANE ANAESTHESIA is installed in 2,800 operating theatres in France and abroad. DIANE ANAESTHESIA includes outpatient anaesthesia consultation and postoperative follow-up.

In intensive care: DIANE ICU offers a prescription engine and a CE-labeled care plan. DIANE ICU proposes a complete patient file for all intensive care staff retrieving data from biology, pharmacy, microbiology, etc. DIANE ICU is installed in more than 660 intensive care beds of any critical care.

For Obstetrics and Gynaecology: DIANE OB-GYN enables monitoring for mothers and children. DIANE OB-GYN covers the follow-up from the declaration of pregnancy to the postnatal period. DIANE OB-GYN provides a single file for the caregivers at all stages of the pregnancy.
For more information on the new developments of DIANE, feel free to contact us: