The time spent for care and hospitalization is decreasing on a regularly basis forcing the patient to handover more tasks than before.
MOEBIUS is a software brick designed for anesthesiologists and focuses on risk management. The Moebius integration with Diane Anesthesia is offering to the practitioners a decision-making tool helping to adhere as much as possible to the numerous recommendations of our medical academic societies to improve the efficiency and the quality of the care.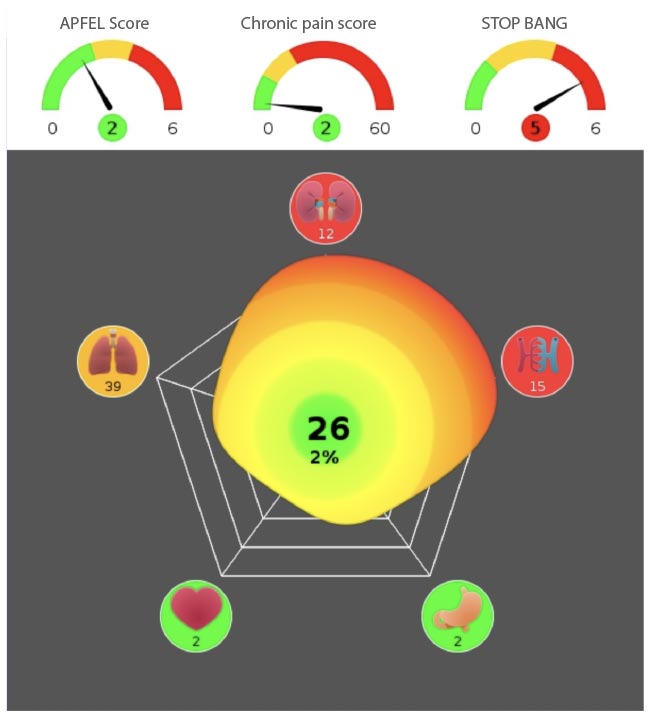 For the practitioner
The practitioner performs his consultation according to his habits
The Data collected and provide to MOEBIUS will allow to break down patient into different levels of risk the patient's intervention. 
The software allows to follow, during its consultation, graphically the risk factors presented by the patient. The practitioner can adapt the type of anesthesia and anticipate any complications related to the patient. 
The patient receives a detailed and visual information regarding risks to understand them better. He became then a real actor of his hospitalization process
For the patient
 The patient begins his consultation by completing a questionnaire on a mobile device. The survey is adapted to his profile and intervention.
After the consultation, the patient is leaving with a unique document corresponding to his personalized hospitalization plan, including his calculated risks. He can consult it to better prepare for the surgery and the hospitalization.
Website : https://moebiusanesthesia.com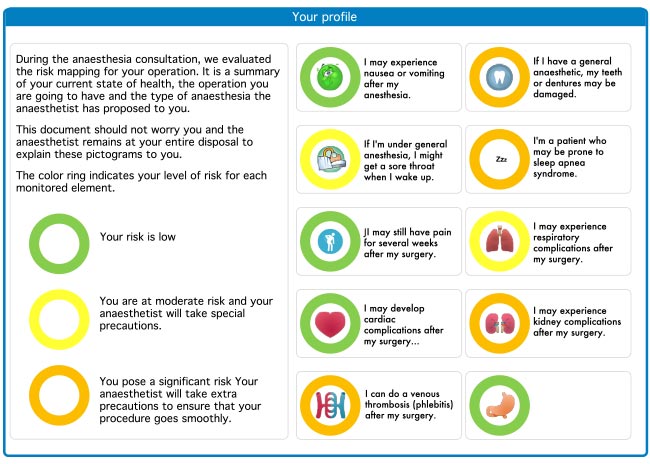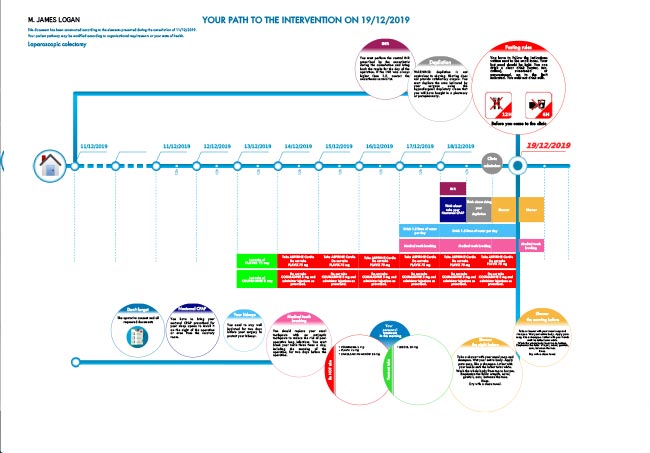 Logipren, in conjunction with DIANE ICU, addresses the needs in neonatal reanimation. Such as prescription drugs and parenteral nutrition. 
Logipren relies on a neonatal drug database adapted to the patient (AG, APN, weight, indications). A prescription made in 3 clicks considering the hidden contributions of medicines. 
The software performs real-time assessment of nutritional intake and growth curves and Zscore. 
The intelligent combination of Logipren and Diane REA, will allow the existing Diane users to extend their activity towards neonatal resuscitation.
Website : http://www.logipren.com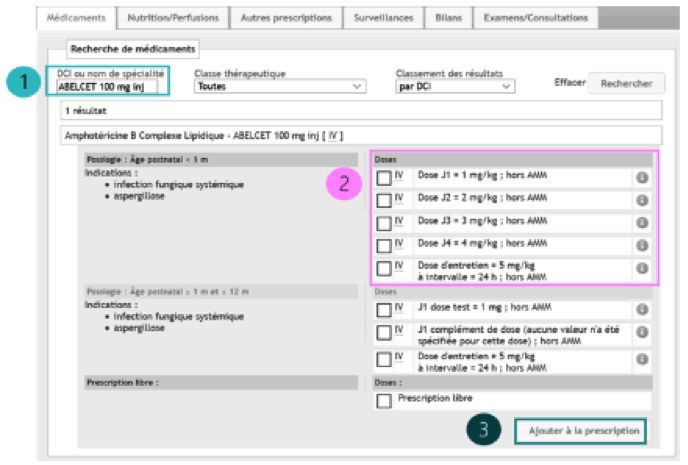 To bring a predictive, preventive, personalized, participatory medicine Anamnese combines the best of digital and artificial intelligence to assist healthcare professionals
Anamnese helps healthcare professionals to reinvent the patient-practitioner relationship by involving more and more, the patient by coordinating the health system actors around a comprehensive medical record.
Our artificial intelligence is structuring the data collected by interviewing patients in their natural language. The structured and comprehensive medical record allows to treat the patients faster and follow them remotely after the anesthesia consultation or after surgery, improving the care path by using digitalization.
 Prepare your medical anesthesia consultation online. So, you will not forget anything.
 Our artificial intelligence learns from medical knowledge taught in medical school.
Our IA also gains from the diagnoses already delivered, identifying what questions to ask, when, and under what circumstances.
It allows you to specify in your natural language:
How do you feel? Modify previous responses to be more precise (e.g., when pain occurs), indicate your previous consultations, treatments, results.
Website : https://www.anamnese.me