DIANE : Logiciel de Soins Critiques en Version 4.10
Planning for unperformed care

Example: In the case of a transfer of the patient to another department, his or her monitoring was not performed.
By clicking on the planned treatment, the "Do not perform" icon allows you to track the action that was not performed as well as its reason.
Carrying out an unplanned treatment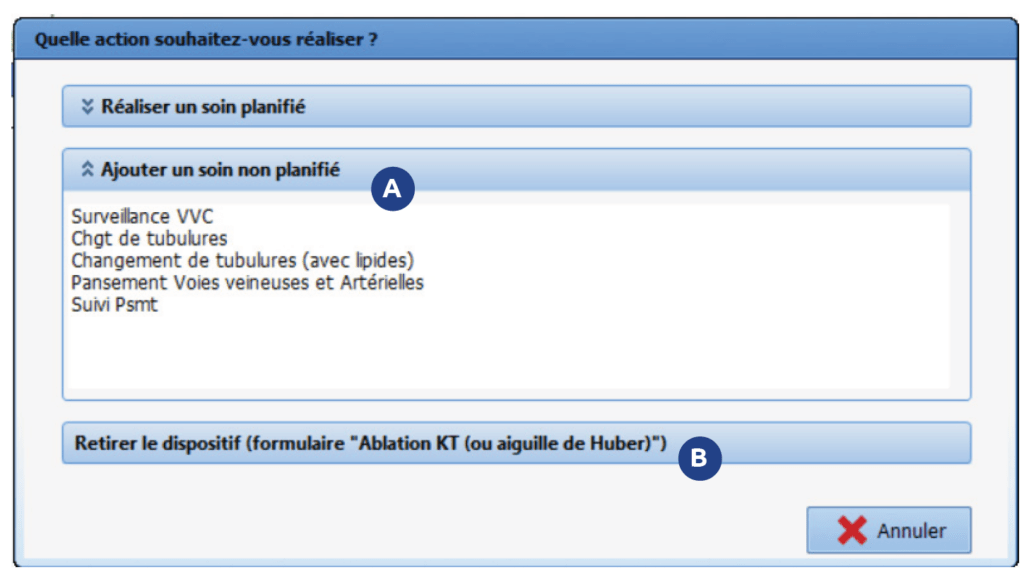 Example: The patient has returned to the ward, and the caregiver performs an unplanned intermediate monitoring.
A. Complete efficiently a treatment from the list available in the menu "Add an unplanned treatment"
B. Immediately add the form without modifying the planned follow-up
Early completion of a planned treatment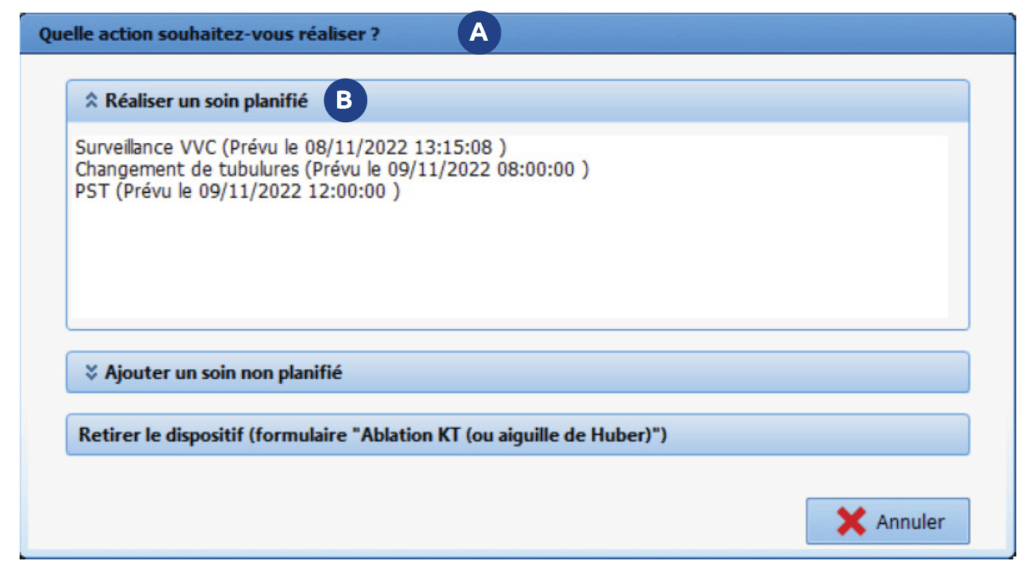 For example, It may be necessary to access a form in advance. If the patient's dressing is stained, it is possible to bring forward the originally scheduled treatment earlier.
A. Access to additional actions to complete
B. List of planned cares, where we choose the repair of the dressing. This action advances the planned form.
Replacement of a care plan schedule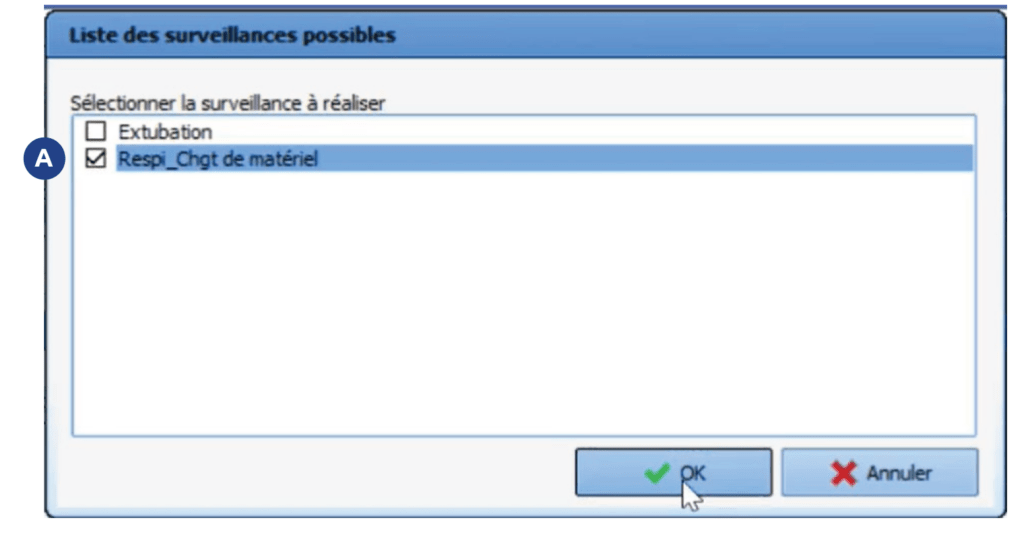 This action has the effect of modifying the entire follow-up planning.
By clicking on the upcoming monitoring, it is possible to replace the planning with a change of material.
Scheduling a not planned removal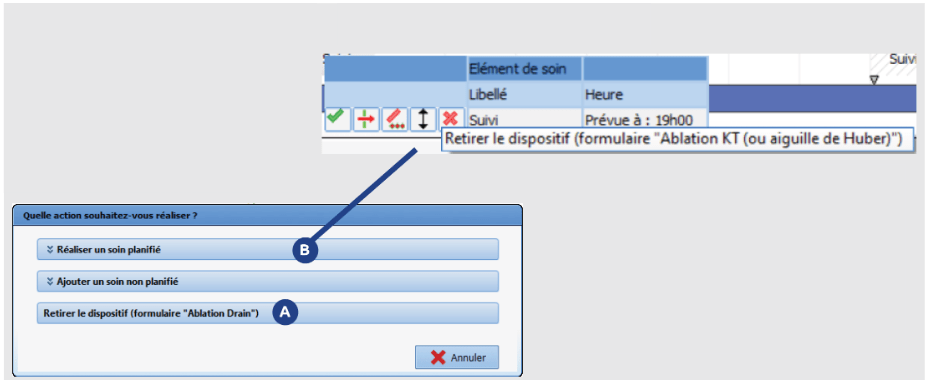 A. In the case where the date of withdrawal of a medical device has not been determined, it is possible to remove the device by clicking in the margin,
B. Or to access the removal icon from the Care Plan.
About DIANE:
DIANE allows you to monitor and track your patients accurately.
In anaesthesia: DIANE ANAESTHESIA is installed in 2,800 operating theatres in France and abroad. DIANE ANAESTHESIA includes outpatient anaesthesia consultation and postoperative follow-up.

In intensive care: DIANE ICU offers a prescription engine and a CE-labeled care plan. DIANE ICU proposes a complete patient file for all intensive care staff retrieving data from biology, pharmacy, microbiology, etc. DIANE ICU is installed in more than 660 intensive care beds of any critical care.

For Obstetrics and Gynaecology: DIANE OB-GYN enables monitoring for mothers and children. DIANE OB-GYN covers the follow-up from the declaration of pregnancy to the postnatal period. DIANE OB-GYN provides a single file for the caregivers at all stages of the pregnancy.
For more information on the new developments of DIANE, feel free to contact us: