The tooth scheme now includes the child's teeth.
A simple drag and drop allows you to assign a different legend to each tooth.
By moving the mouse over a tooth, additional information to the legend on pivot, bridge, etc. can be displayed.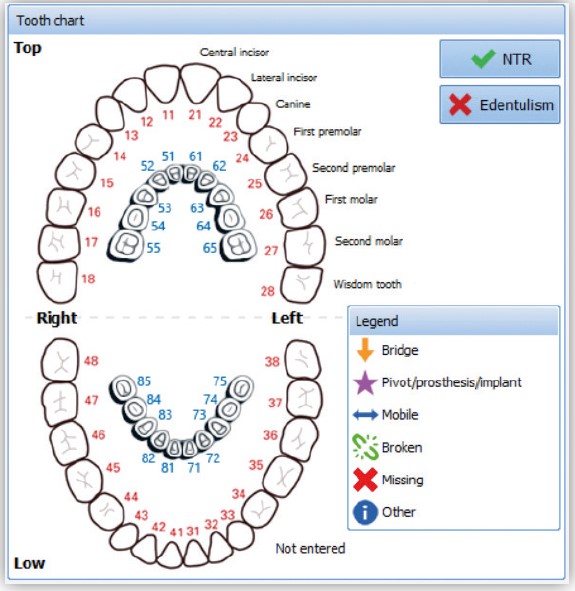 The "Edentation" button only works for the permanent teeth. The printout of the tooth chart will include all the detailed information for each tooth in the printout generated.
This new element is part of the Evolution of DIANE ICU and DIANE ANAESTHESIA.
If you would like to know more about how Bow Medical and the solutions available for you, do not hesitate to contact us.