Diane upgrades to version 4.8
This new feature allows prescribing titration protocols, and it is accessible from the prescription tab
The titration protocol window is composed of 3 areas:
Area 1: The requirements for administration
Area 2: The preparation of the medication
Area 3: The dosage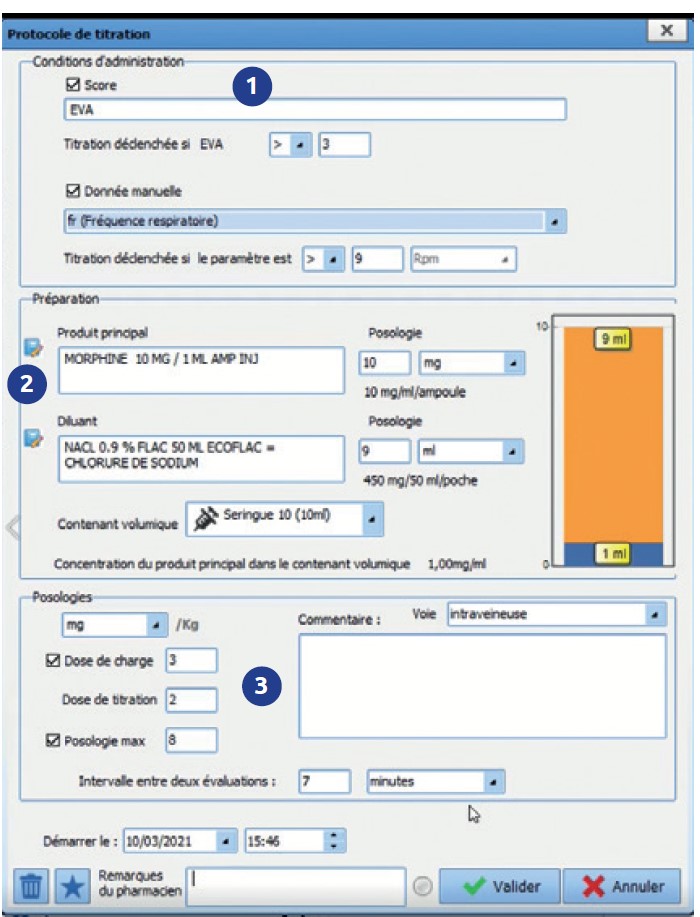 Zone 1: The titration can be triggered from a score or manual data.
Zone 2: The main product and the dilution elements must be filled in, as well as the volume container. The use of this section is similar to the process of a standard prescription.
Zone 3: This last section specifies the dosage unit, mode of administration, loading dose, titration dose, and max dosage as well as the interval between two assessments.
The summary of the prescription includes all the information from above, once it has been entered.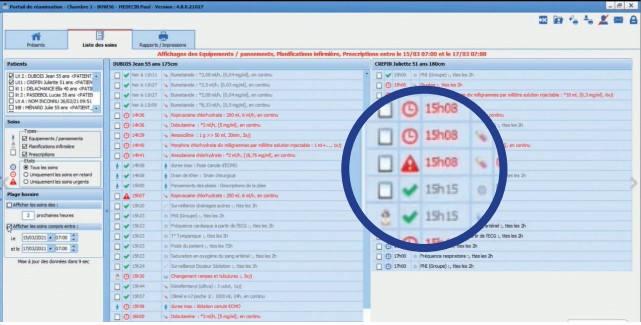 The completion of the loading dose is visible in the care plan, and it automatically shows the next titration.
If the titration criteria, for example, the VAS score is not filled, a warning message will be displayed. Otherwise, a confirmation message will be shown on the screen.
At this point, the user can approve or decline the execution of the titration.
This application is part of the update of DIANE. In our blog, you will find the new features regarding the new version 4.8
You can contact us directly via our "Contact Form" or by email: direction.marketing@bowmedical.com.
Our team will be happy to assist!