The Retrieval of prescriptions in the new Version 4.8 of DIANE
The printing of the drug collection plan is now available from two different places in DIANE:
From the prescription tab by clicking on the print button,
or from the print report tab.
The user can choose a time range according to the following time slots: 3, 6, 9,12 or 24 hours.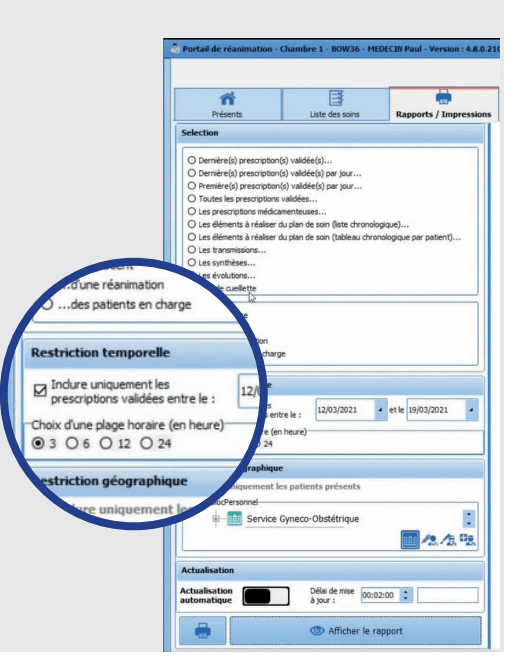 The printing criteria can be done for a specific patient, a department, an intensive care unit, or for all the patients managed by a caregiver.
To know more about this and other applications of DIANE, you can contact us directly through our "Contact Form" we will be happy to assist!