Diane in Version 4.8
In this new version, the software makes it possible to make the dilution required at the moment of the prescription.
This new option is set from the formulary.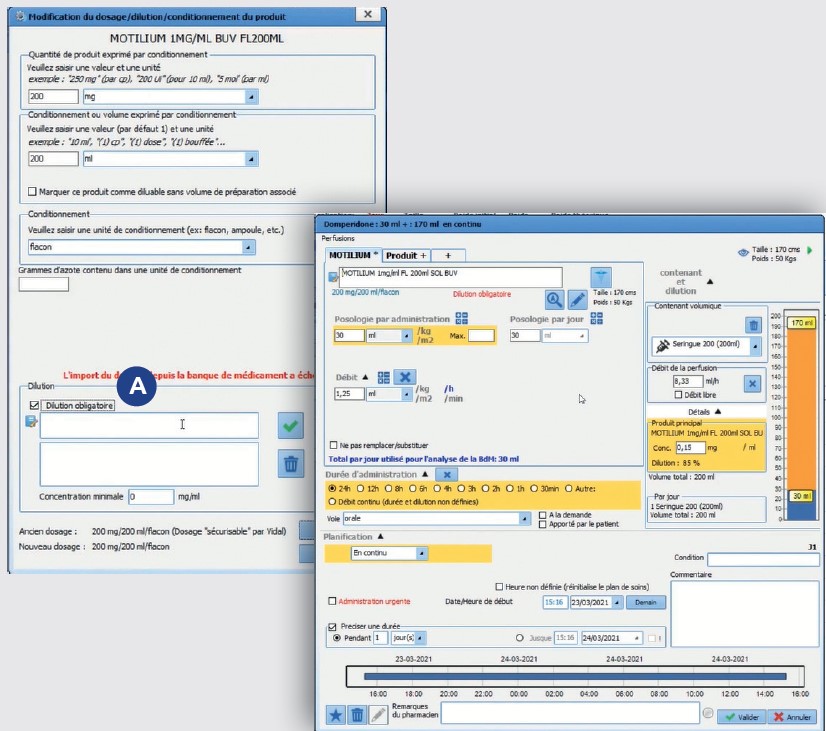 Zone A, identified in the picture above, allows the caregiver to:
Determine whether the product must be mandatorily dilutable
Configure the associated diluent(s) and the minimum product concentration to be respected
If the product is automatically dilutable, but without a configured diluent, a warning message will be generated during prescription.
The diluent(s) will be automatically visible in the product tab when prescribing.
We invite you to learn more about DIANE, our Patient Data Management System.
You can find the details on our "Solutions" page or by filling our form here below.
Our teams are ready for you!