Addition of a New category in the DIANE Configuration Tool "Elements of Care"
This module allows the configuration of the care according to the four types of care that have been pre-established.
The four types of care available can be found in the body diagram (tract, dressing, drainage, and others).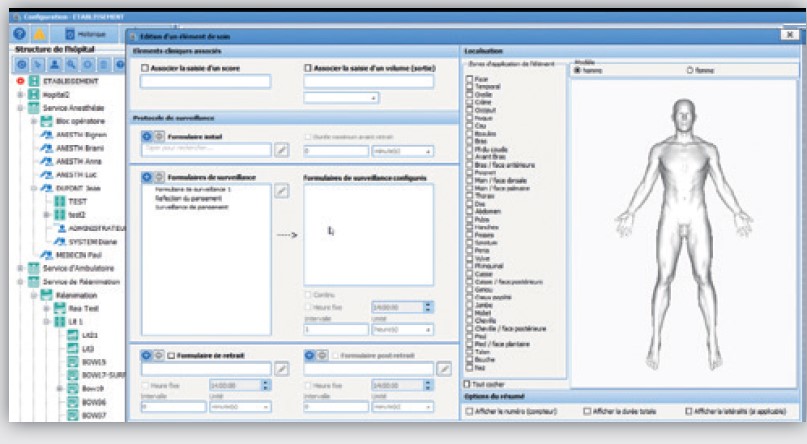 The care element edition window will open and allow you to define the area where the care will be applied, these areas can be selected by clicking on the concerned part, it is also possible to define and consider the gender (woman/man) concerning the care applied. In the left window, you can associate a score, associate a form if it exists, or create it…
This addition is part of the Evolution of Diane 4.7.5, if you would like to know more about this update or to know more about our solutions, please don't hesitate to contact us and follow us on our social media.